Taj India Indian Restaurant
154 Patchen Dr, Lexington, KY 40517
Order now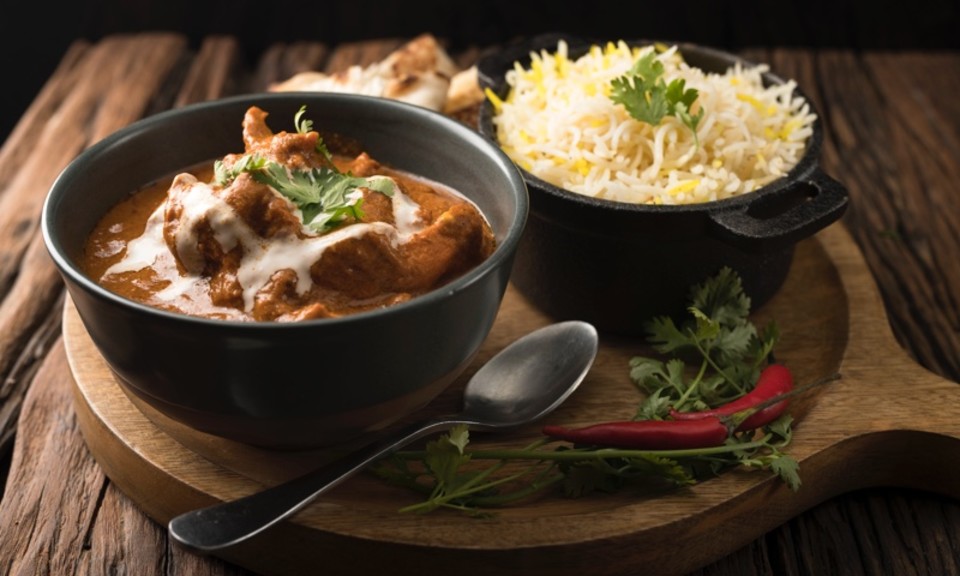 Jacob
First time trying Taj India, but it won't be the last! Everything we had was delicious! The Lamb Curry was delish; the lamb was not dry, and there were huge tasty chunks. The Lamb Masala was another winner. I definitely recommend getting at least one samosa for everyone. Maybe two. The condiment tray was a mix of sweet, spicy, salty, and creamy. They don't skimp on portions or flavor!
Kate
Quick readiness, and the courtesy to offer to help someone carry their order out who has a walking boot on! Good food and good people are the best combination in my opinion, and I haven't found anywhere that does better curry and naan yet!
Evelyn
Taj is consistently my go-to on grub hub. The people are friendly, the time is reliable, and the food is always out of this world (and theres always more than enough of it, which makes it a deal).
Priya
Willing to accommodate my dietary restrictions. I called to request a meal without dairy and they did it with no problem. It tasted amazing. I was very happy
Christina
Food was amazing. You get a lot for the price. Two entrees and an appetiser lasted several days. I wish I found them a few years ago.
About us
Dinner, Indian, Lunch Specials
Today

Delivery: 11:30 AM - 3:00 PM

Takeout: 11:30 AM - 3:00 PM

Delivery

Monday:

11:30 AM - 3:00 PM

Tuesday:

11:30 AM - 3:00 PM

Wednesday:

11:30 AM - 3:00 PM

Thursday:

11:30 AM - 3:00 PM

Friday:

11:30 AM - 3:00 PM

Saturday:

11:30 AM - 3:00 PM

Sunday:

11:30 AM - 3:00 PM

Takeout

Monday:

11:30 AM - 3:00 PM

Tuesday:

11:30 AM - 3:00 PM

Wednesday:

11:30 AM - 3:00 PM

Thursday:

11:30 AM - 3:00 PM

Friday:

11:30 AM - 3:00 PM

Saturday:

11:30 AM - 3:00 PM

Sunday:

11:30 AM - 3:00 PM